Crooks Corner-Alpan Uz & Mark Unwin
Alpan Uz and Mark Unwin took millions from people planning to retire in the sun.
Everything I've written here is true, accurate and represents my own experience in TRNC that differs little from that of many other people that dealt with the names mentioned below. I advise that you have no dealings with these people: Alpan Uz is now the owner of an airline funded with cash taken from ordinary people hoping to have a place in the sun. Mark Unwin continues his real real estate business in Northern Cyprus having no regrets for taking his share of that money: In theory under local law it is possible to recover that estate agents fee but in practice, even if you accept the legal cost and win, the chances of being paid are slim.
(Now 2012 the pictures below show the site is still as it was in 2006)
UNWIN ESTATES & Uz Bay Investments consisting of ALPAN UZ the property developer and the local man that owned the land contracted with buyers to build a number of developments includimng the one I bought into, 21 three bedroom villas with private pools. Unwin and Uz taking almost £1million in stage payments and delivered nothing.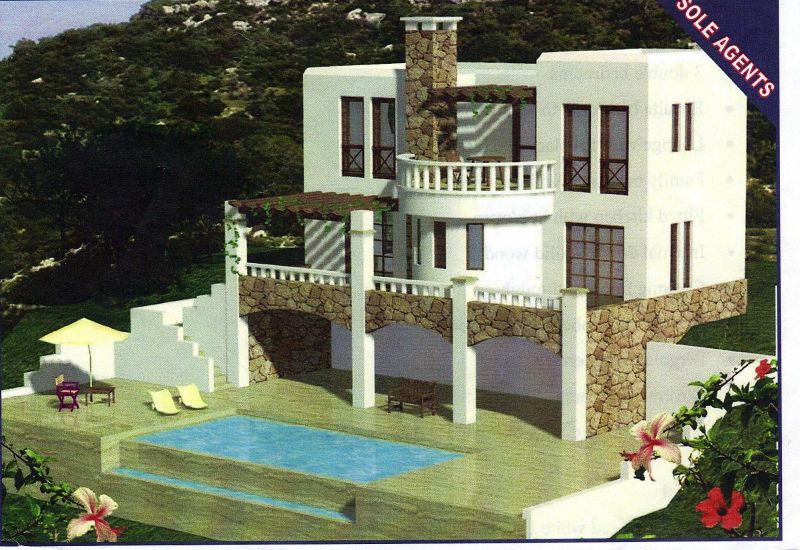 Back in July 2005 (and I'm writing this in October 2010) along with 20 other buyers I paid a deposit of apx' £20,000 for a villa in Cyprus. The 21 villa walled complex was due for completion in July 2006 and contractually buyers would be paid £500 for every month of lateness after the first three months of lateness. Here were are 51 months after the completion date and my villa is still a patch of dirt with not so much as a spade having been in the ground while 19 others are in various stages of build but none are anywhere near completed. I am owed a £20,000 refund plus compensation for breach of contract or a villa discounted by lateness penalties. MARK UNWIN the owner of UNWIN ESTATES who refuses to communicate with me at all approached at least one other buyer for further stage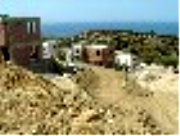 payments so they paid believing the site was developing nicely. Buyers (who shall remain nameless) then found out that the properties were not at that stage and payments were not due so MARK UNWIN personally faces accusations of fraud. The dispute between ALPAN UZ and his land owner partner was about payments received by MARK UNWIN and paid to ALPAN UZ with none or little of that money being paid to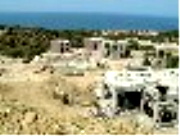 the land owner partner. ALPAN UZ during the lengthy sequence of court hearings moved his assets in to his mother's name to avod claims by the partner and / or the buyers but built a large expensive villa for himself whilst claiming he could not or would not refund money to buyers. Have a look at him bragging about his big villa on face book. https://www.facebook.com/#!/alpan.uz.5 There are a number of failed developments in Cyprus that include the names Alpan Uz and Mark Unwin not just my own so PLEASE beware of these people. I should also mention that UNWIN ESTATES made promises of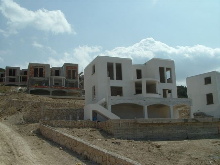 regular progress reports and photographs but I haven't received anything in 5 years so I've been there twice to see for myself which are the pictures shown here. Nearing a final judgment on who should own the land and partially built villas many buyers recieved requests from Alpan Uz to pay more than the original price to help him with legal costs (having hidden deposits and stage paymnets in his mother's name) fighting his business partner. I wasn't approached by either but it looks like Uz (having bult his own big villa and funded an airline business) no longer has the resources to complete the development regardless of who eventually owns it.
Read on....to catch up to date
As at March 2013 six years after the contracted delivery date Alpan Uz is London based running his Airline business. Mustafa Baykan wants to finish the development but can't fund it. I've agreed to revise the project costs and produce a business plan that either shows the project still to be viable or should be sold off as it is. I'm part way through that complex calculation and no longer have contact deatils for all victims. Any out there reading this please get in touch. Any potental investors are also welcome to contact me
Warrant for the arrest of Mark Unwin owner or Unwin Estates
Read what others have to say about Alpan Uz and Mark Unwin.
http://latchfords.spaces.live.com/blog/cns!AED4FE7679CA3C33!981.entry
http://www.hbpg-trnc.net/documents/Minutes/Anne_Charlesworth_111208
http://www.hbpg-trnc.net/documents/sites_unfinished.html
http://www.cyprus44.com/forums/672.asp
http://www.glencoecyprus.com/glencoeforum/viewtopic.php?f=4&t=118&start=10
Written for a Cyprus news paper . . . .
My personal experience in TRNC revolves around the names so commonly heard in property scams. Alpan Uz and Unwin Estates. Alpan Uz traded as Uz-Bay investments and NESA. There were five developments run by Alpan Uz and sold to unsuspecting buyers via Unwin Estates, all five were closed down after collecting millions in deposits and unjustified stage payments from unsuspecting buyers, mostly looking to retire in the sun, some who sold their homes to fund it and some that spent their life savings on a dream.
In 2005 I bought one of the last remaining villa plots on the development of my choice. All parties signed a contract and I paid Unwin Estates almost £20,000 to be followed by stage payments that Unwin Estates would confirm were due with progress reports and photographs. Completion and delivery should have been 12 months later. A contract clause promised £500 compensation for every month of lateness over three months. Construction began at the bottom of the hill side and stopped long before reaching my plot at the top of the hill. That kept my loss to one payment whereas other buyers whose villas had been started paid further payments some losing four times as much.
Progress reports and photographs never came and Unwin Estates, in particular Mark Unwin as well as Alpan Uz refused to answer my calls and e-mails. The delivery date had long since passed and eventually I made contact with Uz from an unrecognised phone number in the Middle East. He lied telling me there had been a slight delay but delivery would be in five months. The lawyer I used on the recommendation of Unwin Estates also didn't volunteer information to me (or other buyers) about the seriousness of the problem until I bombarded him with precise questions in 2007. Although the sites were all closed down by Alpan Uz he and Mark Unwin continued to charge stage payments without telling people that work had had stopped, "fraud". Unwin Estates tried to trick stages payments from at least one buyer by making false claims of progress and showing photographs of other buildings. Unwin distributed the money to Uz personally and not to Uz-Bay Investments which understandably worried the Bay part of the Uz-Bay partnership, Mustafa Baykan the land owner. Five years on and a number of court hearings to resolve the dispute Baykan was awarded his land back but Uz still has (or had) all or most of the money that should have funded the villas to a further stage of completion that they are. To avoid paying claims against him Uz moved his assets into the name of other family members and openly stated in media reports that he doesn't owe anything to the ex-pat buyers. If he really thought that was true why would he need to hide assets?
Originally I knew only of the development I was a victim of because by then I was living in Dubai without contact with other victims but eventually I learned that all five sites run by Uz had been closed down and no-one had any money returned. The excuse of a dispute between land owner and developer doesn't wash with at least one closed developments because Alpan Uz is the land owner and the developer, "fraud". With his asserts protected in other names Uz built himself a luxury villa spending an alleged £100,000 on marble flooring alone.
Unknown to many Alpan Uz registered two companies in UK, one being North Cyprus Airlines Ltd, company registration No 07410901 with a registered office at 83 Kingsland High Street, Dalston, London E8 2PB in a solicitor's office above a money exchange shop. Uz imported an expensive Porsche car and clearly his disregard for what he's done isn't going to stop there. Fraud in another disguise is highly likely to happen again. With this in mind I have lodged a complaint with company's house stating that with a trading history like his Alpan Uz is unfit to be a company director. That isn't going to recover any money but it might prevent Uz from defrauding more people.
Uz may try to stop local media from printed as he has tried with other reports but I'll circulate a more detailed report globally and he will not able to hide in the security of none European TRNC. Uz ruined the reputable business he took over from his father so his short but profitable time in property development is over. Under UK law Uz would have gone to jail for what he's done so he needs to tread carefully, running away to TRNC isn't going to protect a UK registered company or its director/s.